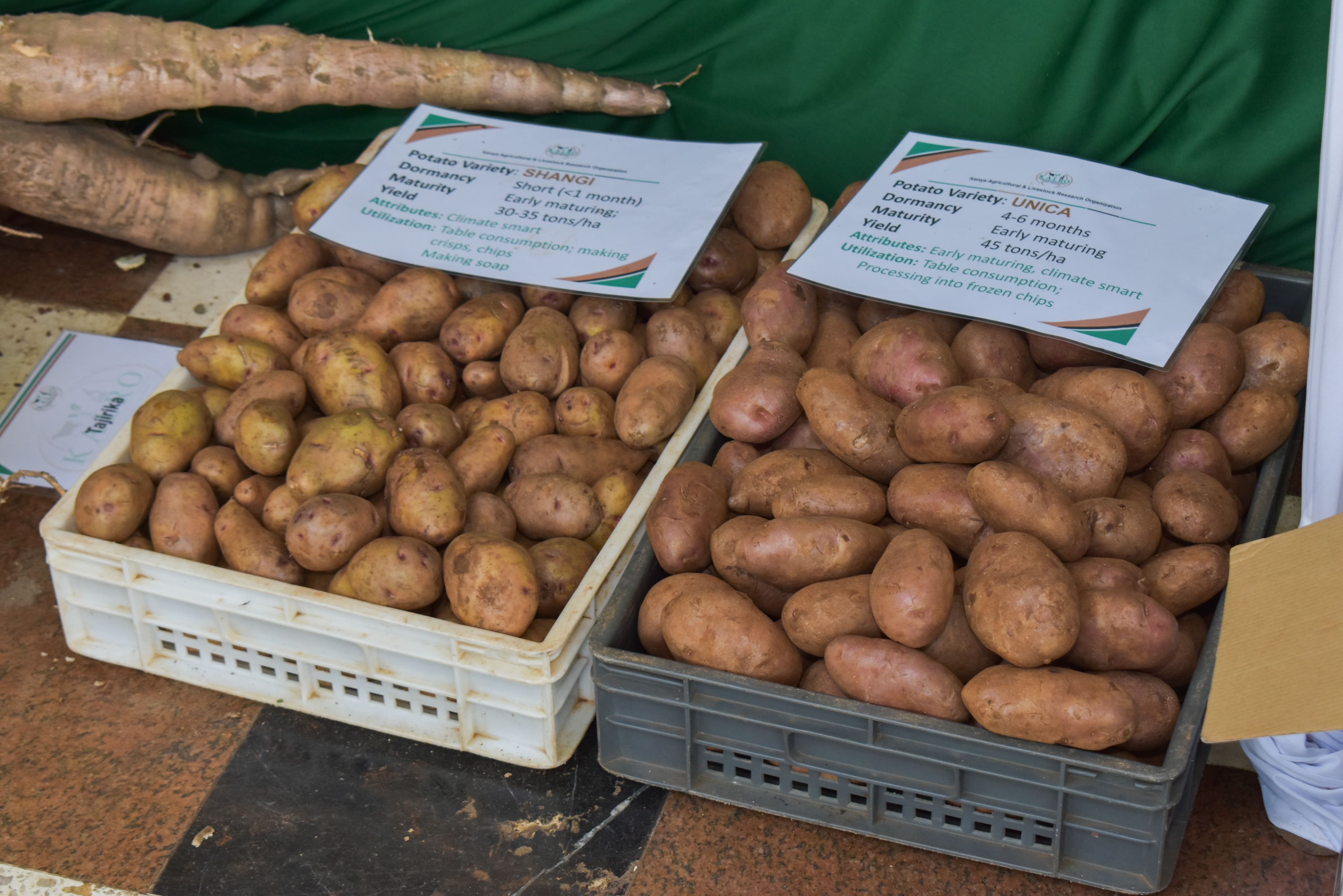 Root tubers tackling impacts COVID-19, Russia Ukraine war and climate change
December 2, 2022
With the fervent impacts of war crisis, climate change, and COVID-19 net importers of cereal crops were largely impacted, but Roots and Tuber crops built resilience-saving the day as most households depending on crops had something to eat, experts say.
Experts said this during the 19th International Triennial Symposium of the International Society for Tropical Root Crops (ISTRC) themed ''Technological and business innovations for strengthening root and tuber crops for resilient food, nutrition and industrial systems towards sustainable economic development" in Nairobi Kenya. The meeting was co-hosted by AATF, and the Government of Kenya, with partnership support from three One-CGIAR centers including CIP, IITA and CIAT; and Self Help Africa.
According to Prof Lateef Sanni, the ISTRC president, the world is under crisis as food system has consistently been threatened because of climate change, pests and diseases, low productivity, and a weak extension system in the global south which has made it difficult for innovations to reach farmers' hands.
Further, he noted that the Russia -Ukraine war is undermining the supply of cereals, particularly wheat, and mounting pressure on root and tuber crops. These shocks have brought to the front burner the importance and significance of root and tuber crops particularly in building resilience in our food system, Sanni adds.
''We have empirical data that root and tuber crops are the most are important commodities for food security, nutrition, and income generation, particularly among smallholder farmers'' Sanni says.
Dr. Canisius Kanangire, Executive Director, AATF, noted that root crops have gained further attention for their potential to act as a buffer against the ravages of climate change on the food and nutrition security needs of many households, especially in sub-Saharan Africa.
Kanangire further advises policymakers who are grappling with the challenge of climate variability on food systems to work with scientists to help them strengthen the climate resilience of food systems through innovative and scaled-up investments in the root crops sector.
According to Dr. Jan Low, the Principal Scientist at CIP, as the world gets hotter and the climate more unpredictable, there is a need for enhanced investment for more productive, nutritious roots and tuber crops as part of the solution.
Dr. Paul Demo, CIP Director for Africa agrees with experts observing that the scientific community working on Roots and Tuber crops contribution to building food resilience surfaced when the global food systems were being threatened by unique challenges such as Russia-Ukraine war which undermined food security adding that the significance of roots, tuber and banana crops cannot be over emphasized in contribution to food security.
''Rood and rooter crops are the most important crops to tackle hunger and nutrition needs of our people while contributing to bulling economies'' Demo said.
But scientists agreed that without progressive research, development and intentional funding for roots and tuber crops, gains made will be eroded by unique challenges that the sector faces.